About us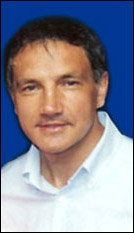 Ciao, my name is Antonio. I am a Owner-operated private tours specialist, based in Rome, and have been in business for 15 years. I am a qualified Driver/guide and licensed to drive Limousine vehicles, professionally trained, culturally and historically prepared to escort tours through all of Italy, and they are tailored exactly to your specifications. My private tours are personally escorted, driver/guided, detailed and knowledgeable about Rome: ancient, renaissance and baroque, including the Vatican city, Sistine Chapel and Saint Peter Basilica, as well as through the different regions of Italy: Tuscany, Umbria, Campania (Amalfi Coast), Sicily, the Lake's districts, and the classical cities of Florence and Venice.
My credentials:
- Diploma of Accountant and Art.
- Lived in England for over 10 years.
- Licensed as a company in the region of Lazio since 1994.
- Qualified driver/guide.
- Based in Rome.
- My tours are personally driver-guided and escorted.
- Tours of Rome-Vatican City-Sistine Chapel-St, Peter Basilica-Surroundings of Rome.
- Tours all over Italy, Lazio, Tuscany, Umbria, Marche, Campania and Sicily.
- Shore Excursion from Rome, Naples and Livorno.
- All services are provided with deluxe Mercedes vehicle.
- Transfers services.
Why choose our service and tours?
*Trust: Owner/Operated private tour specialists throughout Italy for over 15 years, fluent in English, licensed as a company in the region of Lazio (Italy), tax registered, fully assurance and licensed vehicle.
*Our service: The service is Driver/guided, is dedicated to the care of our customers, is provided with the highest quality, professional standards and is personalized/customized for families, couples or singles,business professionals and V .I. P . s.
*Passion: I love my work and am passionate about it! Italy is a country well known for its arts, beautiful landscapes, and magnificent cities like Rome, Florence and Venice, as well as varied cultures, traditions and history of the different regions. My work is a daily adventure, always seeking to discover new points of interest in cities, landscapes and museums, in order to offer more to my customers. My vision is to provide safe and quality travel/guided tours, that allows people to be in another country not simply as a tourist, but more as a compassionate individual interested in connecting with the local cultures, traditions and history of Italy. It is a life experience to transmit!

*What is a Driver/guide: Driver/guides are fully qualified guides and tour specialists, and are selected for their knowledge of history, sense of humour and considerate attitude. You get to sit back and relax and let us handle all of your vacation tour needs. It is very informal and personal, and you will leave with a abundant amount of knowledge about our cities, sights and history.
You are in the hands of a fully insured professional.